TMS Institute of Arizona offers the most advanced form of transcranial magnetic stimulation, MagVenture TMS Therapy. Those struggling with depression, anxiety, PTSD, insomnia, who have a major depressive incident, and other situations may benefit from this non-invasive treatment with no side effects and no risks associated with medications.
Is the TMS treatment for you? Call 480-448-2916 to schedule a detailed evaluation.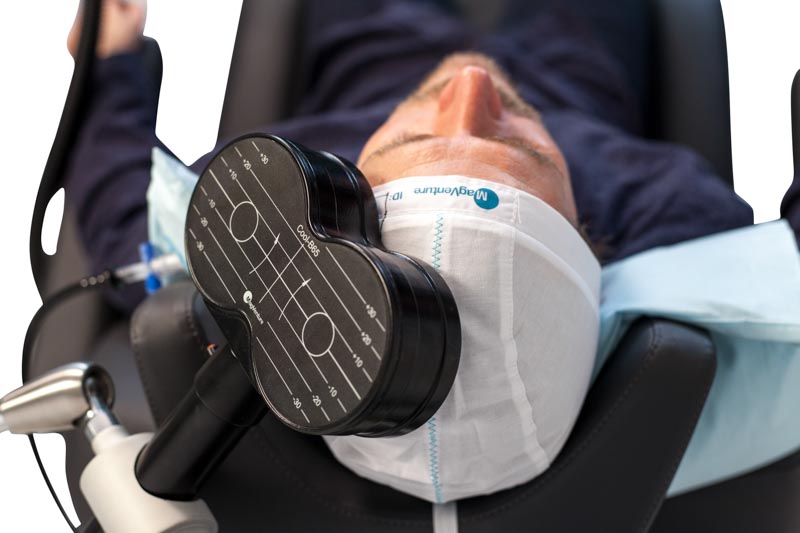 Video: What is TMS Therapy?
Video: Meet Richard, TMS Video Testimonial 
Video: Meet Bari, TMS Video Testimonial
Video: TMS Therapy and Depression
What conditions does TMS therapy treat? 
Ruchir Patel
2023-01-24T18:51:59-07:00
TMS is FDA-approved to treat depression, bipolar depression, obsessive-compulsive disorder (OCD), and smoking cessation.  However, it has commonly been used "off-label" to treat a wide variety of symptoms and psychiatric and neurological conditions. We use evidenced-based research and protocols to treat conditions that have been shown to have significant improvement with a course of TMS therapy. These conditions include generalized anxiety disorder, panic disorder, post-traumatic stress disorder (PTSD), peri- and post-partum depression, addiction, autism spectrum disorder, insomnia and other sleep disorders, eating disorders, chronic pain, fibromyalgia, headaches, tinnitus, tremors, and cognitive disorders such as Alzheimer's disease.