Dr. Ruchir P. Patel
Dr. Ruchir P. Patel is the Medical Director and Founder of the TMS Institute of Arizona. He is triple board certified in Internal Medicine, Sleep Medicine, and Obesity Medicine. Dr. Patel trained in Internal Medicine at Henry Ford Hospital, Sleep Medicine at Rush University Medical Center, and completed the Blackburn Course in Obesity Medicine with Harvard University. He has been voted Top Doctor by his peers in Phoenix Magazine consecutively from 2016-2023 and has been selected by Castle Connolly as a Top Doctor, as nominated by his peers, every year from 2019–2023 and regarded as one of the most outstanding healthcare providers throughout the region and nationally. Call 480-448-2916 to schedule a detailed evaluation.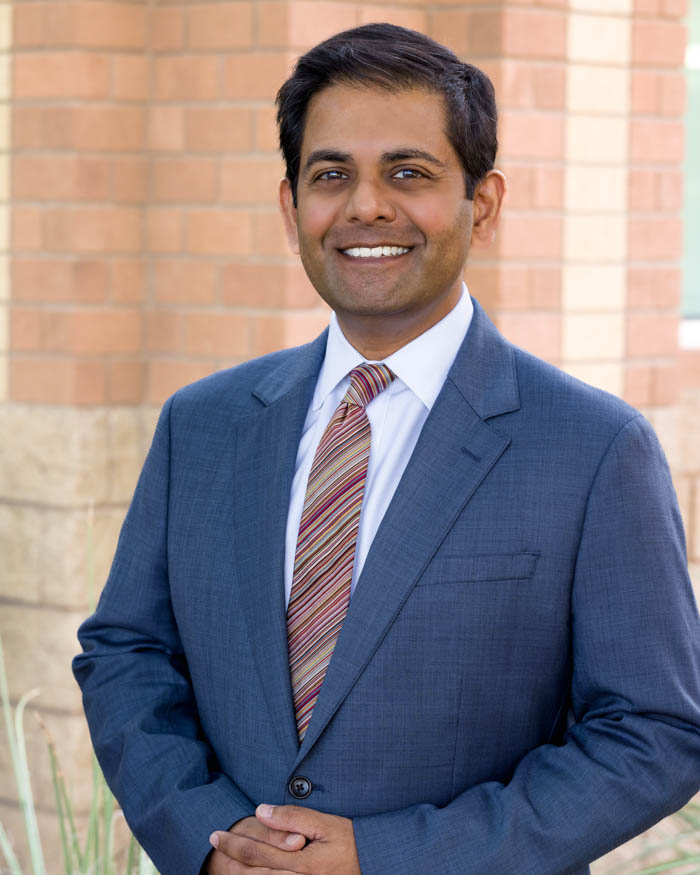 Dr. Patel is the Medical Director and Founder of The Insomnia and Sleep Institute of Arizona where he noted a significant relationship between sleep and mental health.  Dr. Patel has always emphasized the use of non-pharmacological therapies to treat insomnia. Most individuals can be successfully treated for insomnia without the use of medications, such as via cognitive behavioral therapy for insomnia (CBT-I). Additionally, in 2019, Dr. Patel was the co-principal investigator testing the effects of transauricular vagal nerve stimulation (taVNS) on insomnia. This clinical trial sparked his interest in the world of neuromodulation and resulted in his seeking further education in transcranial magnetic stimulation (TMS).
Sleep issues are typically treated as a symptom. However, research strongly suggests that sleep disorders often lead to certain mental health conditions such as depression and other mood disorders. Alternatively, mental health conditions can lead to sleep disorders.
In 2020, Dr. Patel received his fellowship training and certification in TMS therapy at the Duke University School of Medicine, then further obtained the International TMS Clinical Certification with Maastricht University in the Netherlands in 2022.  In 2023, he completed training in MeRT therapy as well as a clinician certification course in tDCS / TES therapy.  As the Founder of the TMS Institute of Arizona, Dr. Patel now offers TMS, the most advanced form of treatment for multiple mental health conditions and other disorders as well as MeRT and tDCS.